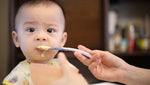 Making Homemade Baby Food with Baby Food Containers
Homemade baby food is increasing in popularity as more parents realize the countless advantages. If you have been on the fence about preparing and freezing your own baby food, here are the top 3 advantages to homemade baby food:
It's nutritious
When you are preparing your own food, you know exactly what's in it. There aren't any additives, preservatives, or strange ingredients you can't even pronounce. When you prepare your baby food at home, you select the freshest ingredients to create a yummy, healthy meal for the baby. You can easily try new foods and combinations to create new textures and flavors for your little one.
It will save you money
You can batch cook your baby food in advance and create your own baby food jars using glasslock baby food containers. For example, you can cook up a big batch of sweet potatoes, puree them, and then dish it out into individual baby food containers. This way, you only use what you need, and the rest stays in the freezer. The baby food containers are reusable, so you can wash and put aside for your next batch of baby food. Having several baby food containers will allow you to prepare different foods in advance. For example, in addition to the sweet potatoes, you can prepare an avocado and banana mash or summer berry puree. When you calculate what you spend on fresh ingredients and baby food containers (with repeated use) and compare it to the cost of a jar of baby food, you will see you are saving a lot of money!
It takes some time, but it's easy to do
Does it take time? Yes. Is it difficult? No! Many people are intimidated by the thought of making their own baby food, but it's quite simple. There are tons of recipes online, but it is just a matter of pureeing food your baby likes.  A quick search online, and you will see that the combinations of foods for babies are not exactly something you would serve at a dinner party. Still, these combinations work for babies who are trying new foods for the first time. They also make sure your baby is getting the nutrients and minerals they need. To get started, all you need to do is find a recipe online for your baby's age (e.g., baby food recipes for 7 months old), buy the ingredients, blend or puree the food, and dish out into individual baby food containers. The recipes will indicate how long the baby food is good for in the refrigerator and in the freezer. You can mark them with stickers or keep track on a piece of paper. When it's time to feed your baby, you can take the baby food container directly out of the freezer and microwave it. When you are done, just put it in the dishwasher.
The secret to easy homemade baby food is buying the right baby food containers. When shopping for baby food containers, make sure they are microwave, freezer, and dishwasher safe. If they are oven-safe – even better! Durable, easy-to-use baby food containers like those at everydayspecial are also BPA free, odor-dree, and stain-proof. There are many advantages to making your own baby food; if you want to get started, pick-up a set of everydayspecial baby food containers today!