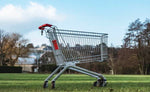 6 Things You Must Consider When You Shop Online for Home Décor
Online shopping has quickly become the most efficient and widely used way of making purchases. Recent numbers of goods and services purchased online has skyrocketed. With COVID-19, many people realized that they could do all of their shopping from the comfort of their home, including shopping for homeware and home décor.   Although it is relatively easy to do, it can be overwhelming at times.  When looking to shop online for home décor, you want to find the best homeware site.  One that you can trust, providing you with quality goods and customer service.  Here are 6 things you must consider when you shop online for home décor:
Size
When you are homeware shopping in a store, you have the item in front of you and can easily see the size and determine whether it will fit in your space. You don't necessarily need the measurements. When you shop online for home décor, however, you must pay attention to the specified measurements.  Get out your tape measure so you can get a visual of the size of the product online.


Color
Colors on your computer screen can vary slightly depending on the computer.  Using an older monitor can darken or lighten colors.  If you are looking for a very specific shade, look at the picture on the website on both a computer and your phone. 


Material
Don't ignore the material section in the product listing when homeware shopping.  Depending on the product you are looking for, this can be very important. There may be specific care instructions that should be considered.  On everydayspecial, products have detailed descriptions with high-resolution photographs so you know what to expect when shopping online.


Shipping
Read shipping details and information provided by the website before you purchase.  You will want to first find out if they ship to your country, the cost, time to ship and if there are any additional customs or tariffs you will need to pay upon receiving your items.


Return policy
You should always review their return policy prior to purchasing.  In the event the item is not what you were hoping for or doesn't fit your space, you will want to return it.  Make sure the homeware site offers returns.  Keep it mind, it is common practice to have to pay the return shipping and possible a restocking fee.


Retailer
It goes without saying, you want to shop with a trusted retailer. When you shop online for home décor, you want to find a website with affordable prices and quality items. Everydayspecial.com is the best homeware site and your one-stop-shop for all your homeware shopping needs. Whether you are looking to organize your kitchen, find new bedding or are picking out new desk lighting – they have you covered.  They offer top-quality products and competitive prices with a selection of the finest products to choose from.  Homeware shopping is made easy on their website as they have clear and concise product descriptions, a 30-day return policy and fast delivery.


              Finding the best homeware site isn't always easy and homeware shopping online can be intimidating.  By following the recommendations above when you shop online for home décor you are sure to find those perfect pieces to liven up the room you are decorating. Everydayspecial makes shopping for home décor easy and enjoyable.