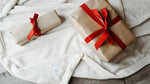 7 Best Home Gifting Ideas
Whether your friends or family are moving into a new apartment or are first-time home-buyers, find the perfect gift to fit their space. We are providing a list of best home gifting ideas to choose from.

Our homes aren't entirely defined by where they are or how they're built but the way we shape our homes and make them comfortable. Adding personal touches is what really turns a space into something totally our own. That's why products for the home make such thoughtful gifts for birthdays, holidays and house-warming.

There are many gifting-worthy product options on our site that you could choose as a gift giver. Luckily, it becomes easy to find just the right gift when you have options available you can choose from.
VIVALON Solid Color Ultra Silky Korean Mink Reversible Blanket (QUEEN / KING)

Glasslock (1) Round Glass Pitcher & (2) Water Glass 3-Pcs Drinkware Set
Glasslock Assorted Food Storage Containers, 24-pcs Combo Set

You can consider the things he or she likes to do on a regular basis or the activities he or she has expressed and interested in but never pursued. Make a mental or physical checklist of qualities the recipient's gift should have.
GlassLock Food Storage Containers with Color Lids, 14-Pcs Set
Gift recipients, who are outgoing and love to open their homes to others, are usually delighted to receive an item that enhances their ability to make others feel comfortable and at ease.
Not all home gifts are for grownups. The youngest people of a home also deserve to feel comfortable and catered to in their own den.
JP Imports Strawberry Shortcake Pink Argyle 4′ X 6′ Plush Area Rug

Batman Emblem | Luxury Reverseible Super Soft 3-PCS Comforter Set (Queen)
Items that make the home cozy, such as blankets, decorations, and luxurious bedding, are often gifts for recipients who love to stay home and nest.
These best home gifting ideas can make life more contented and are likely to please recipients who could use some updating.